10 Ways You Know You're a Longwood Student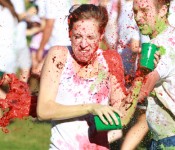 Longwood students are a breed of their own. They have passion. They know excitement. And they like Baked Alaska.  Here are ten ways you know you're a Longwood student…
1. You believe in luck.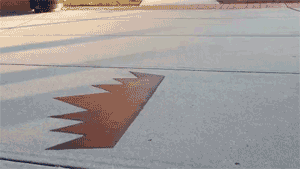 Students often go out of their way to get an extra dose of luck by stepping on the seven-pointed crown symbol of Princeps, one of Longwood's secret societies. In times of great stress (read: exams), sometimes just stepping on the black crown doesn't cut it and you'll see students seeking it out for a good stomp.
2. Extreme face painting.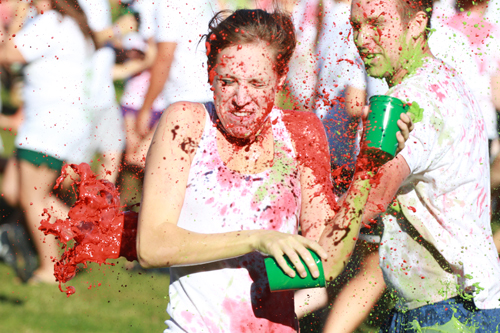 Where red + green = blue. Color Wars pits students from odd-numbered classes against even-numbered classes to see which group can throw more paint on the other. Um, where do we sign up?
3. Yeah, science!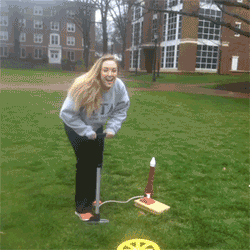 Because, you know, how else are you going to learn physics? (Credit: Hunter Newton)
4. Thanksgiving dinner!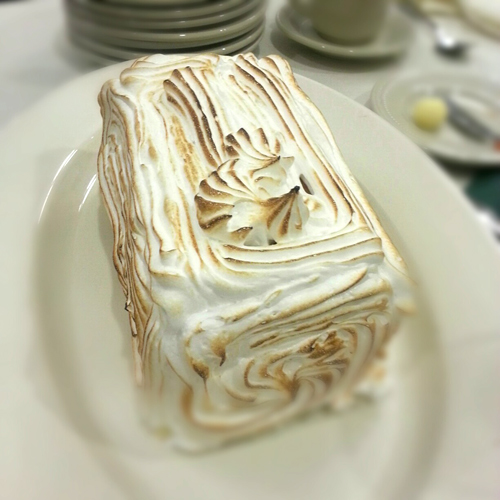 A Thanksgiving haiku:
Turkey gone, it's time
For that Longwood tradition:
Sweet Baked Alaska!
5. You have a head full of memories.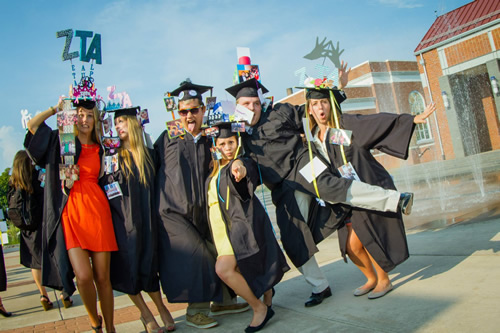 During Convocation, seniors are presented outrageously decorated mortarboards by a good friend in a long-standing Longwood custom known as "capping."  The decorations often represent their experiences at Longwood, and that's why these caps look anything but boring.
6. Trash or CHI dropping?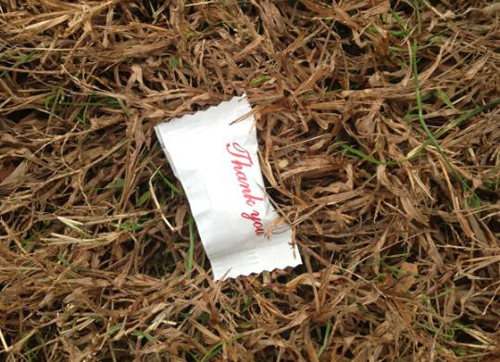 Princeps is one secret society. The other is CHI. It's been around since 1900, and its role is now fostering and rewarding positive school spirit. The society is known for "CHI droppings," little presents left behind for students to find. You never know what they are going to look like, so students will often stop to inspect everything on the ground—because you never know…
7. You watch where you walk.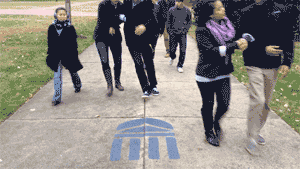 Longwood students do whatever it takes to avoid stepping on the blue Rotundas (a symbol of CHI) around campus, and with good reason. Legend has it that stepping on one can cause… well, just don't step on one.
8. Blue is the new black.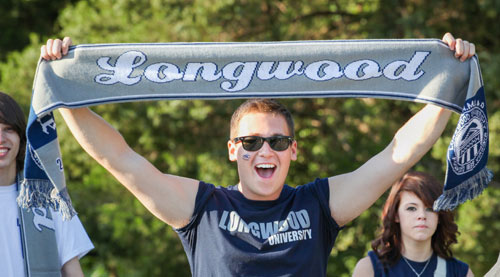 It's the fashion accessory to have. Students get Longwood scarves—a new design each year—at the G.A.M.E.
9. This guy: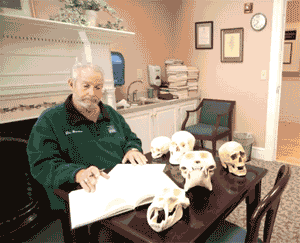 Never a dull moment in Dr. Jim Jordan's archaeology classes. He's a living legend. Need proof?
10. Viva!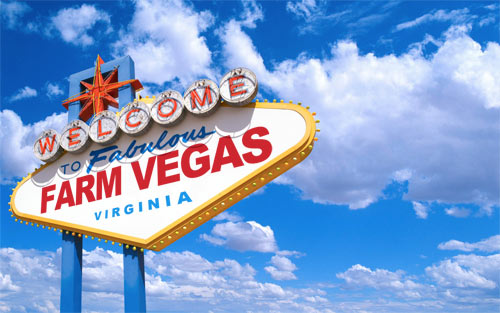 Anything to add?  Let us know in the comments below, and we might include it in a future buzz sequel!
Comments