Things We Love About Spring Weekend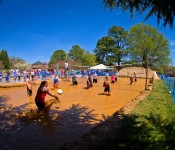 Spring Weekend is here, and Natalie Joseph '16 pulled together the top five things everyone loves about Longwood's annual spring tradition.
1. Live Music & Free Concerts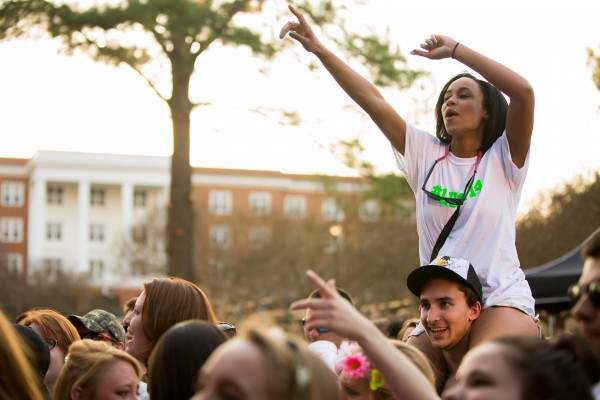 One of the best parts of Spring Weekend is the free concerts that are open not only to students but also to anyone who wants to come out and join the fun. The music starts on Friday with WMLU's Bandfest. The acts at Bandfest include We the Kings, Never Shout Never, MIMS, Mammoth Indigo, and Audacity Brass Band! The concerts will continue on Saturday with Chase Bryant, 3OH!3, Mod Sun, The Shack Band, and Broadside!
2. Cookout-Style Food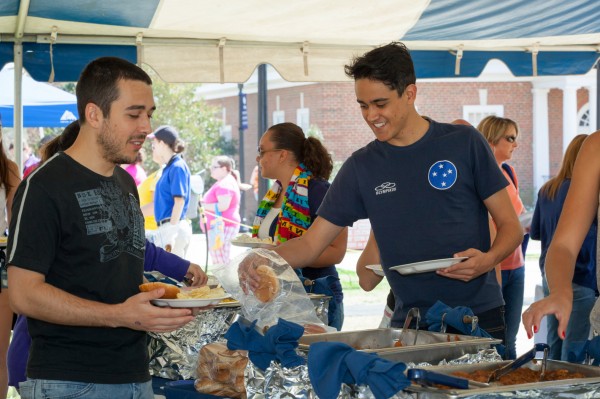 Longwood's dining hall moves outside for the weekend, and the food is served cookout-style. With sandwiches, hot dogs, hamburgers, desserts and much more, the dining hall pulls out all of the stops for this huge Longwood weekend. Students can use their regular meal plans to get food, and anyone else can pay less than $10 for the great food.
3. Oozeball (Volleyball + Mud)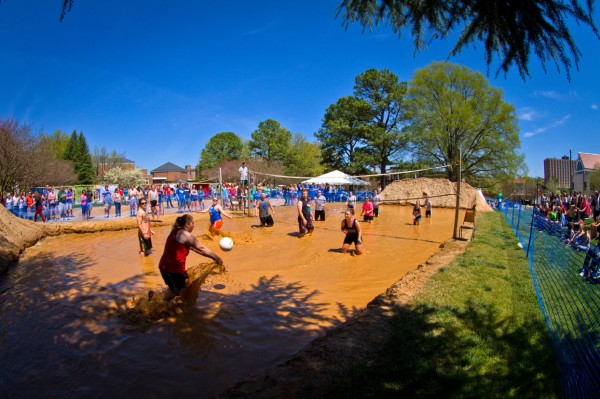 Oozeball is the event during Spring Weekend that brings everyone together. Make sure you stop by to see more than 40 teams battle it out in this weekend long mud volleyball tournament. Whoever wins Oozeball gets bragging rights for the year!
4. Creative Student Booths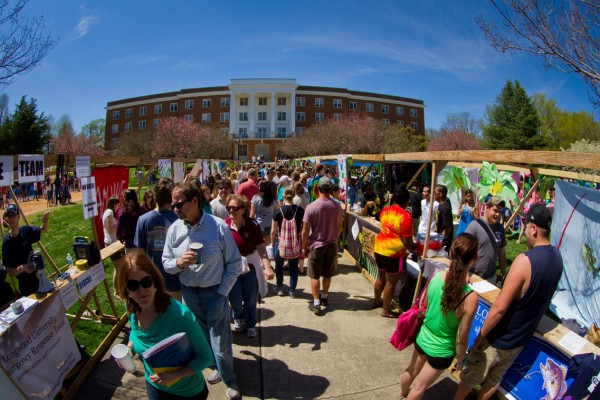 The theme of Spring Weekend this year is An All American Weekend. Expect booths decorated to match the theme with stars, stripes, American eagles, and more. Every club or organization with a booth gets creative and sells inexpensive items ranging from cotton candy to decorated Mason jars to picture frames.
5. Entertaining Student Performances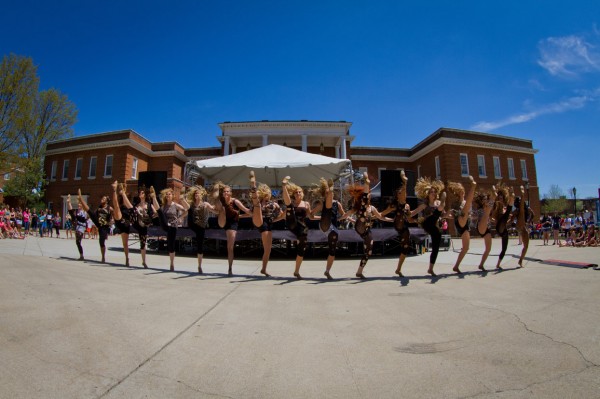 With all of the music and concerts that come to Longwood for Spring Weekend, don't forget about the talent that calls Longwood home! In the morning, students from different organizations perform for the community.
Comments