True leadership: LU students who have made a difference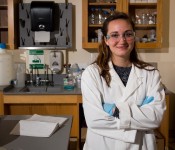 At Longwood, we are proud of our close-knit community and campus culture of citizen leadership. Meet six of these students who have become advocates for change from the research lab to cities in Uganda.
Savannah Barnett '15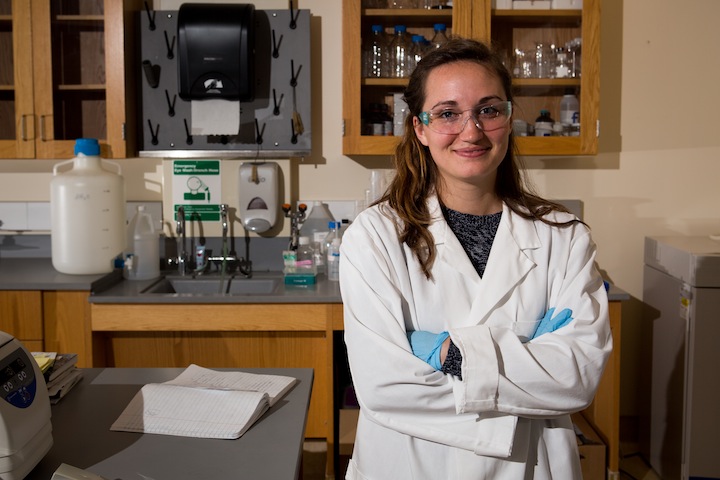 In her lab coat and glasses, Savannah Barnett, a member of the Cormier Honors College, looks as if she belongs in a research lab. But this chemistry and biology major doesn't just look the part, she walks the walk–and innovates along the way. Working with professors on developing cancer-fighting treatments, Barnett developed a way to extract a key compound from rare sea sponges that has anti-cancer properties. Continuing on her studies with a full scholarship to Dartmouth University, Barnett is poised to become a leader in her field.
Emberli McGann '14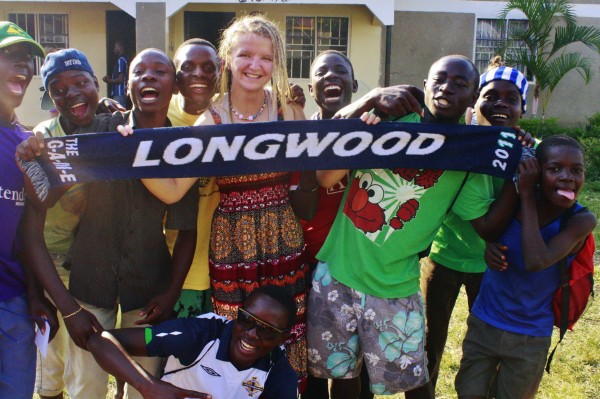 Most college students spend their winter breaks hanging out with family and friends, but Emberli McGann spent her time off during her sophomore year at Longwood giving back in a big way. She worked in Kampala, Uganda, with a charity building safe environments for the city's orphaned children who live in unimaginable conditions. "We saw 35 to 40 boys every day," she said. "They live on the street on their own–the youngest boy we saw was 2." The moment that made the most impact on McGann's life occurred when they met a 12-year-old suffering from AIDS who was severely dehydrated and in need of treatment. McGann helped rehydrate him and rush him to the hospital in time to save his life. "We saw him a few days later, and he was so gracious and thankful. It was an incredibly rewarding experience," she said.
Cainan Townsend '15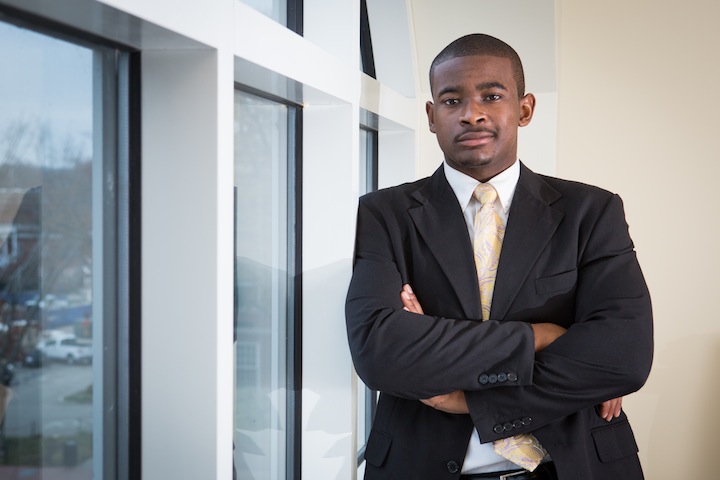 Cainan Townsend found what he was looking for at Longwood: opportunity to make a big difference. Growing up in a family full of social activists, Townsend always knew that he wanted to push for change in his life, but he really took off when he arrived at the university. "In college, something instantly clicked," said Townsend. "I've blossomed." Townsend is involved in Call Me Mister, volunteers at the Moton Museum, and re-established the GROWTHE organization on campus, which strives to train, educate and inspire students and members of the community about higher education opportunities. Townsend's work here has transformed his own dreams: "My dream job is now U.S. secretary of education," he said.
Emily Hines '16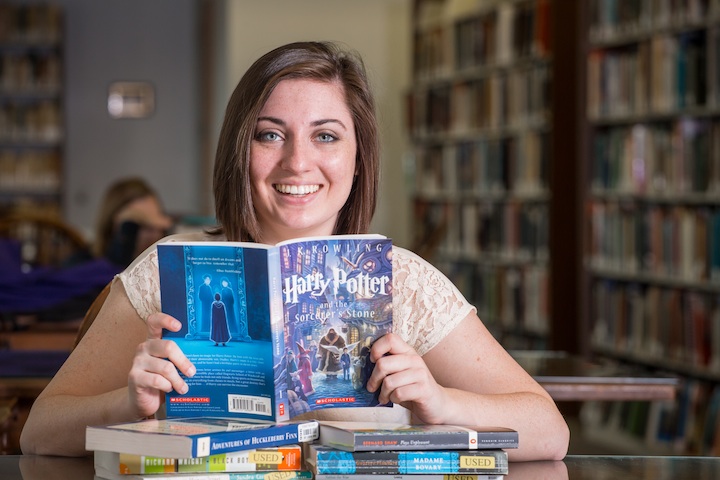 Emily Hines wasn't trying to make big waves, but big waves she made. An innocent tweet on social media—"I want nothing more than to take a class on banned books. Help a girl out"—sparked a conversation in the Department of English and Modern Languages that eventually grew into a course on contested books. Ideas from students don't generally turn into courses–but, at Longwood, Hines found open minds among faculty members. "It's the first and only time I've tweeted English and Modern Languages," said Hines. "This was an interesting string of coincidences and accidents."
Kendall Tignor '15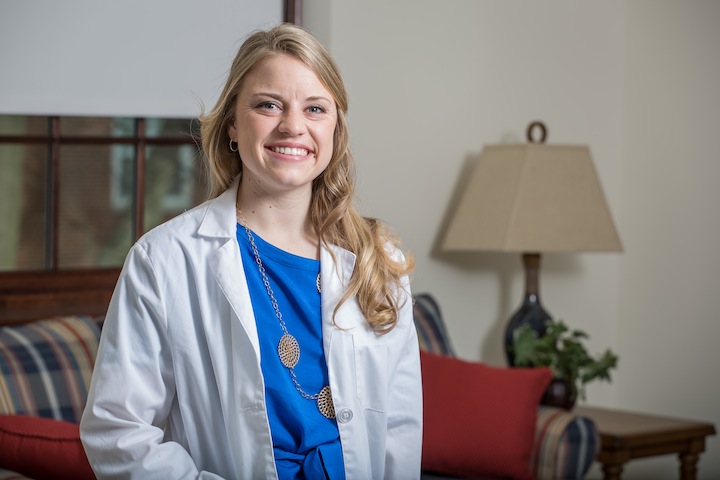 Kendall Tignor sees her future in her grandmother's eyes. As one of two Gertrude Hudson Research Scholars for Dementia Care, she works closely with Longwood professors to develop research about the elderly in the local community. The scholarship and research program aims to develop effective methods of assistance and communication for elderly rural patients to make sure their medical decisions are influenced by their values. For Tignor, the research has been eye-opening and influenced what she hopes to do in her career. "I'm in love with my grandmother; she is my best friend," says Tignor. "I want to spend the rest of my life helping people like her."
Marc Bein '13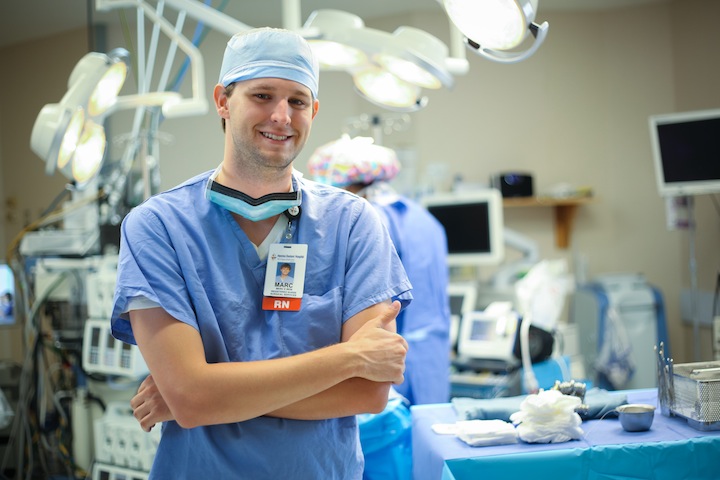 Marc Bein was a senior when he experienced his own transformative moment. A member of the first class of graduates from the Longwood nursing program, he went on a study abroad trip to the Dominican Republic. His life was changed when he was able to assist a community in a developing country. "It's very underprivileged, very underserved," said Bein. "It was surprising, though, that they are still very friendly people. It was nice to work with them."
Comments