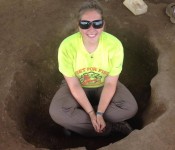 Mary Alexander '16 and Jennifer Thompson '17 talked to members of the class of 2016 as they complete their final projects and presentations before heading off into the "real world."
Quiet! Test in Progress
Briana Johnson '16
Business Administration with a concentration in Management and a minor in Supply Chain Endorsement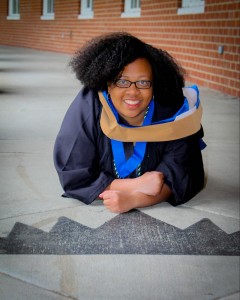 When Briana Johnson sat down in front of the test booklet, she knew this was The Big One. But she could breathe easy, because she felt totally prepared.
In order to graduate from the College of Business and Economics, Johnson had to take the MFAT, a field test for all business majors, and complete a business strategy project—both of which challenged her to combine everything she learned in her Longwood career. Luckily, she had a strong support system in her mentor, Cheryl Steele, associate dean for student engagement. "She surprised an organization that I'm in with some absolutely delicious cookies once—she was always doing little things like that to let us know she cared," said Johnson. "And she'd always take the time to ask how I was doing and how school was coming along."
As she steps into the next chapter of her life, she appreciates how challenging her college courses were, but as she was for the MFAT, she feels prepared for life as a Longwood alumna. "Everything I have gotten out of being here at Longwood is going to be beneficial to me. Not only has the classes that I have taken helped prepare me for life after graduation, but I have also met some of the greatest people here on campus."
Game Theory
Kyle Transue '16
Art with a concentration in Graphic Design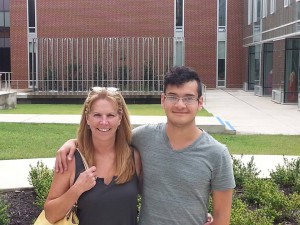 When it comes to a final art project, some would think of an intricate painting or sculpture that takes months to complete. But Kyle Transue chose something a bit off the beaten path when he was tasked with creating a visually stunning final piece that incorporates his interests.
He designed a board game—but not just any old game. This game combines fun, art and learning—Transue designed the board and flashcards to teach concepts to children.
For Transue, the idea came after Dr. Wade Lough, professor of art, challenged him to think outside the box. "A lot of people think that Dr. Lough is really tough, but that makes him a super valuable professor for the program because he pushes so hard," he said.
As Lough pushed him to be innovative in his approach to the project, Transue said the project began to take shape in a way he never dreamed, and was better for it. Along the way, he learned valuable lessons in time management, adult responsibilities and a sharper consistency across his style.
But it was the collaboration with Lough that taught him the broadest lesson of all: the value of teamwork and being open-minded. "I think a lot of times, students get the notion that they should be able to accomplish their goals completely single-handedly, and—while possible—this really isn't the best way of going about things," he said.
Head of the Class
Calyx Curry '16
Elementary Education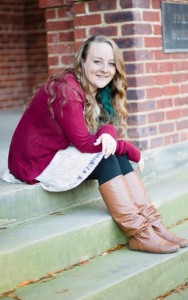 Next fall, Calyx Curry will become "Miss Curry" to a roomful of children. She might feel slightly nervous on her first day—and no doubt some of her students will too—but she will be prepared with perfected lesson plans, four years worth of classroom ideas, and the support of a huge community of Longwood teacher alumni.
Curry has spent this semester getting experience in a classroom, learning valuable skills she'll take into the teaching world. She's created lesson plans and activities, a project-based learning unit and a teacher work sample in literacy—all things she'll be doing when she walks through her first classroom door.
"Teaching is experience- and application-based, so this is about as real as it gets!" she said. "I feel ready to step into a classroom but know that I have a great support group at Longwood that will back me up and stay with me for the rest of my life."
Heart of the Matter
Michael Durr '16
Communication Studies major with a concentration in Public Relations and a minor in Business Administration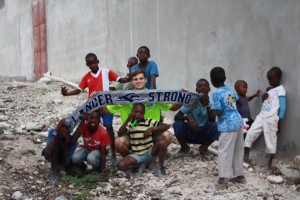 Why is it so rare for someone who is bullied or sexually harassed at work to speak up about it?
That was the question on Michael Durr's mind in his final year at Longwood. The most rewarding aspect of this research project, he said, was the opportunity to engage with people who opened up to him despite the sensitivity of the topic. He found help navigating some of the more delicate topics from his professors in the communication studies department, who served as mentors throughout the process.
Point and Shoot
Carly Shaia '16
Communication Studies with a minor in Photography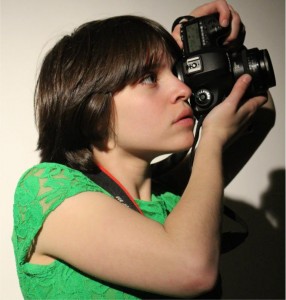 Our eyes may be the window to our soul, but a camera in skillful hands can capture our personalities like no other medium.
Carly Shaia combined her major and minor in her senior thesis, using photography to illustrate the self-confidence—or lack thereof—in her female subjects. And as an unexpected result to the project, many of the participants said being photographed helped them feel more comfortable and empowered, something she'll never forget.
Juggling work on her senior thesis, a job and other school work were the hardest parts of her final semester, but Shaia always found help when she needed it. "Longwood empowers its students and is always extremely supportive," she said.
Running Solo
Russell Reed '16
Anthropology with minors in environmental studies, criminal justice, and outdoor education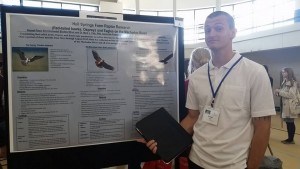 At many universities, research opportunities are gobbled up by graduate students, but not so at Longwood, where every student has an undergraduate research opportunity.
Russell Reed, though, took that idea to the next level. Under the guidance of Dr. Brandon Jackson, Reed conducted his own field research and presented it at the National Council on Undergraduate Research Conference this spring. "If you want something, you go out there and get it, regardless of obstacles," he said.
Reed, a regular sight on campus as a member of the cross country team, says Longwood offered a slate of opportunities—he just had to pick which ones to pursue. "The variety of experiences and people who helped me through it all has been the real experience," he said.
Grab a Pick and Shovel
Cathie Kinsley '16
Anthropology (Cormier Honors College)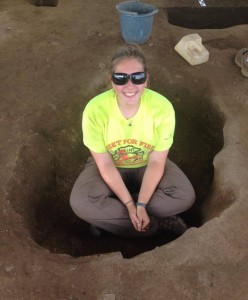 Cathie Kinsley kinda loves the dirt.
Or, at least what's hidden underneath it.
Kinsley, a Cormier Honors Scholar, is putting the final touches on a senior honors research thesis, which naturally is about…dirt. "When it comes to my thesis, I chose to study an archaeological site because I love archaeology, which is the product of my time here at Longwood, especially excavating sites with the field school," she said.
She found inspiration and passion in Longwood's three anthropology professors: Dr. Jim Jordan, Dr. Brian Bates and Dr. Douglas Dalton. "They are all amazing educators and honestly inspired me to continue with anthropology as a career," Kinsley said.
The paper Kinsley is finishing is a challenging project, and combines work she's done over four years. "I have to compile the abstracts of every paper I have ever written for an anthropology class, and then use the abstracts to write a 10-15 page paper that summarizes everything I have learned at Longwood and how it relates to the goals of the department," she explained.
And once that's done, she can get back to digging.