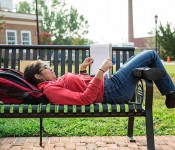 Looking for somewhere different to study? Mary Alexander '16 and Jennifer Thompson '17 suggest some perfect nearby spots to prepare during exam week.
1. The Greenwood Library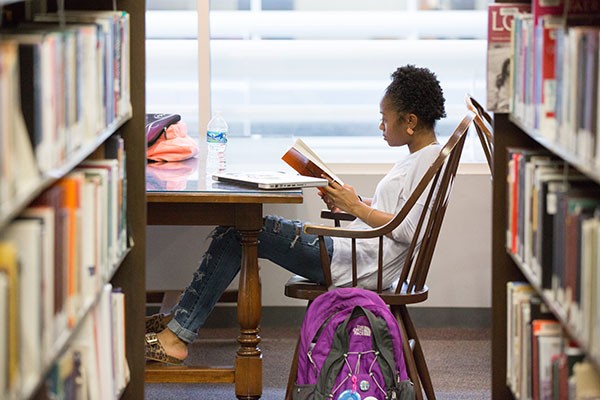 Need a quiet area or a whiteboard to aid your studying? The library has you covered! There will also be an exam station called "Fort Finals" near the front desk where you can enjoy some tasty snacks and take a coloring break. Need to study into the dead of night? The library will stay open longer to help you prepare for exam week. Also, check out the Writing Center if you could use a little help with that stubborn term paper. ~Mary
2. On the steps behind the Colonnades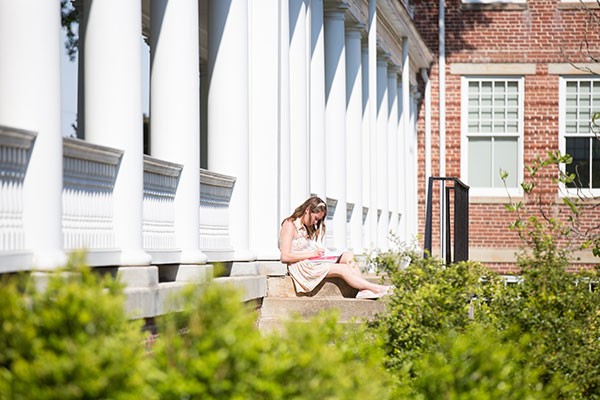 Behind the Colonnades near Ruffner are a few sets of staircases. The staircases are a great place to study because they get little traffic. Also, there are several old, beautiful trees located on the lawn next to the stairs, which help to calm my mood and mind when studying. ~Jenn
3. Wheeler and Stubbs lawns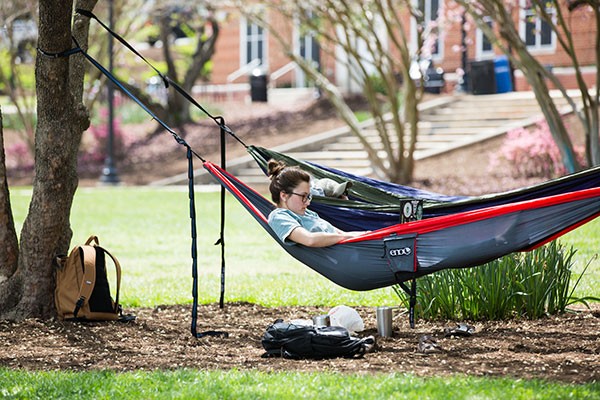 If you need a little fresh air, why not have a "sunbathe and study" session on one of the beautiful green lawns around campus? Keep an eye on your emails, because around exam time professors will bring their dogs to campus for Longwood's popular Study Paws tradition. Everyone could use some puppy therapy! ~Mary
4. Alumnae Center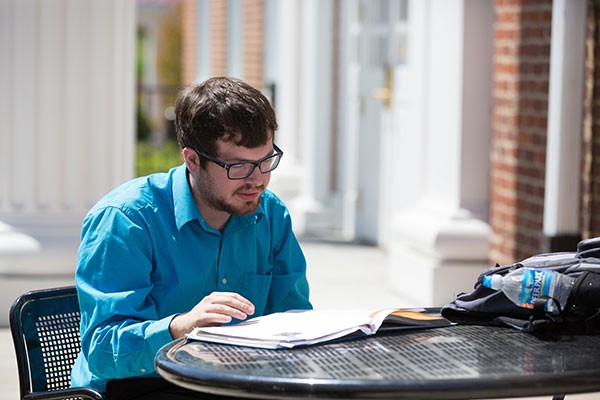 In the area near French Hall and the new Maugans Alumni Center, several benches have been installed under shady trees, making it a new favorite spot of mine for studying. The area is quiet, gets very little traffic and features great foliage from the trees. ~Jenn
5. Ruffner fountain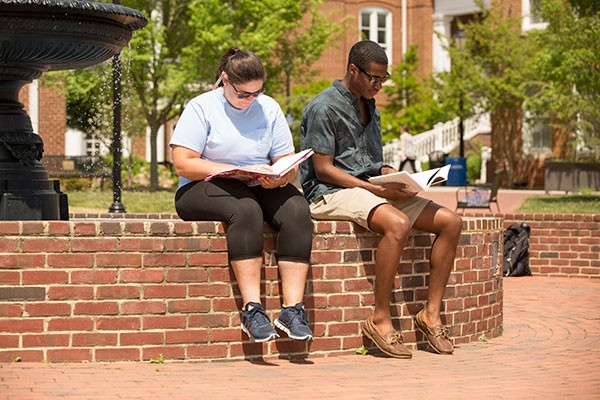 This spot on campus is a great place for studying. The atmosphere is nice, and you're more than likely to see a few of your friends walking by. If you don't study well with noise and commotion, I would not suggest this spot…  ~Jenn
6. Sitting areas in the Stu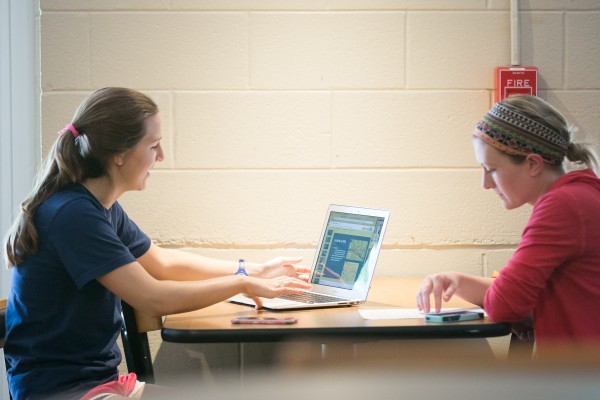 Hopefully, you've saved up some bonus dollars for exam week so you can grab a bagel or some pizza, pull up a chair and enjoy some group hangout and study time with your friends. There are also TVs located throughout the area if you need to catch a break! ~Mary 
7. Wilck's Lake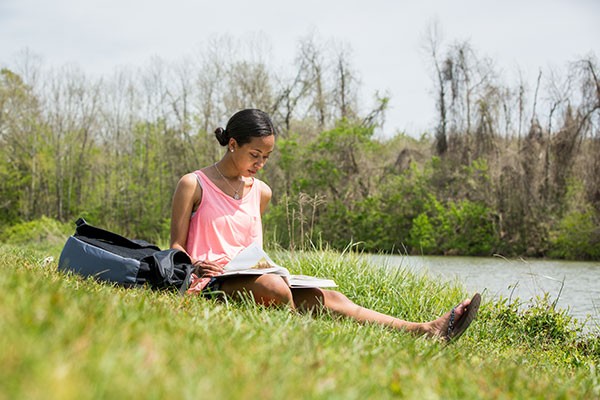 Wilck's Lake Park, located on West Third Street, is a great spot for studying. The park and the lake are both beautiful, and there are lots of benches on the Sarah Terry Trail and beside the lake. These are great places for taking a break, sitting down and soaking in all of your Biology homework. ~Jenn
8. Health Center "outdoor classroom"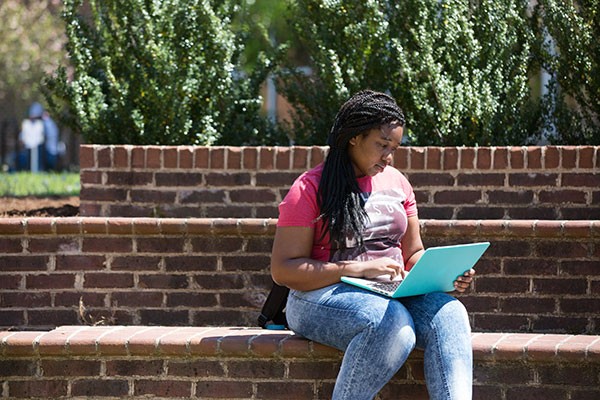 The "outdoor classroom" located between Hull and the Health & Fitness Center is constructed of brick benches and situated in a nice, shady area. The classroom is kind of out of the way, making it one of the more quiet locations on campus for studying. With the fireplace, it's understandable why this would make a great winter, outdoor study spot! ~Jenn
 9. Ruffner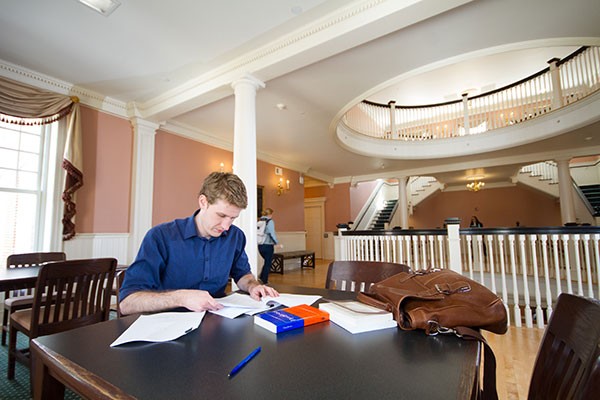 If you need an academic atmosphere to help you stay focused, Ruffner might be the study spot for you! This building is the heart of Longwood, and Joanie is right there to wish you luck on your exams! There are plenty of study areas inside the Rotunda, and a lot of professors are nearby if you want to drop by during their office hours. ~Mary
10. Brock Commons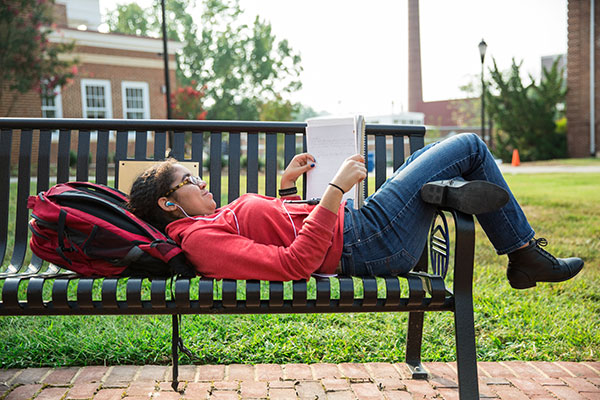 Brock Commons is the heart of Longwood, so if you need a little school spirit to motivate you, this is a great place to take a break and do some people watching. The Commons can be loud and busy during the day, but if you find a bench during the evening when the weather is cooler and less people are passing through, it is a peaceful place study. Brock Commons has one of the most beautiful sunset views on campus, so if you're around at the right time, you might see one! ~Mary
11. Front of Hiner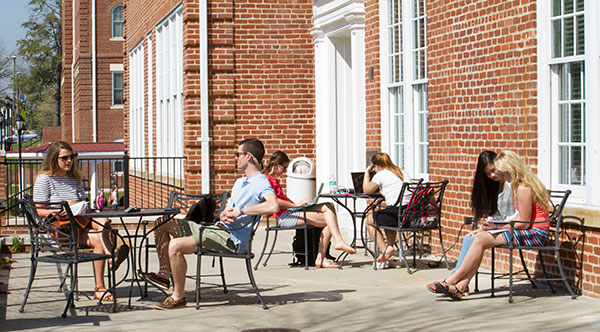 The Hiner patio is a great place for Business/Economics students to get some fresh air. This area also provides quick access to Ruffner and DHall. During the day, it's a great place to take a break and do some people watching. In the evening, the view from the patio is beautiful. ~Mary
12. Outside Seating at the Stu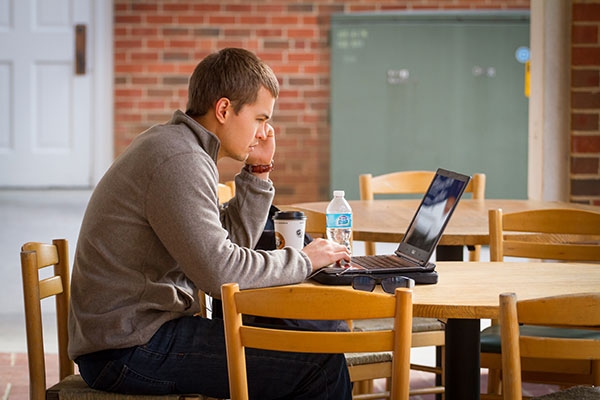 If the Stu is too busy or if you need some fresh air, there are plenty of tables outside. This section of campus is quite beautiful, and it gives you a central location to study near the Stu, Java City and the library. On some days, you might find people selling cool stuff nearby. ~Mary
Did we miss anything?  Comment below.